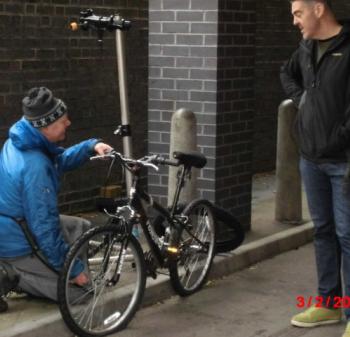 Who was involved?
Resident ZEN members in Hackney booked a Dr Bike session for their community.
What happened?
Residents of Alva Court and Shire Court on Lower Clapton Road, Hackney were keen to hold a Dr Bike session to fix any issues caused by the recent wintry weather. A first for the network, the resident Dr Bike session was held in a courtyard on a chilly day in February. Despite the cold, a total of 14 bicycles belonging to residents were safety checked, tuned and repaired and are now in a better state to tackle the busy cycle highways of London. The event took place over lunchtime and residents were treated to free food and drink from a local Tesco.
How did it benefit the residents?
The feedback from participating residents was overwhelmingly positive and talks are in place to organise another session in the future. One of the residents is also booked onto a cycle maintenance course to learn how to fix his bike himself.
Interested in free bike maintenance for you and your neighbours? Get in touch with the form below.