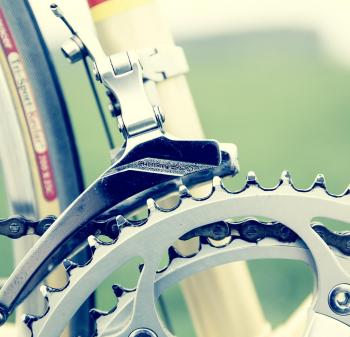 Who was involved? 
A resident ZEN member in the borough of Hackney approached the ZEN to book a Fix Your Bike course. The resident put a sign up in the entrance hall of their building and fellow resident and frequent cyclist Elliot made time to attend. 
What happened?
A qualified and experience mechanic named Patrick from the London School of Cycling visited the ZEN resident members in their neighbourhood to take them through the basic skills required in fixing a bike, demonstrating and guiding to help them become proficient at fixing their own bike. 
How did it benefit the residents?
A better knowledge of bike maintenance can encourage an increase in cycling. The residents found the course very useful, saying:
'Patrick taught me how to maintain and clean my bike in all weather, and how to take the wheels off and on safely, as well as changing the inner tubing.'
'Patrick was fantastic and we found the session very informative and helpful. I give him 5 stars! We would welcome any future courses or similar activities available for Hackney residents.'
Elliot said that the course had a long term impact on the way he travels and also said:
'The in depth discussion about cycling in general was equally interesting and useful, especially to avoid accidents and other obstacles on the road. Patrick is one of the most experienced cyclists I have met, so his knowledge and expertise was evident.'