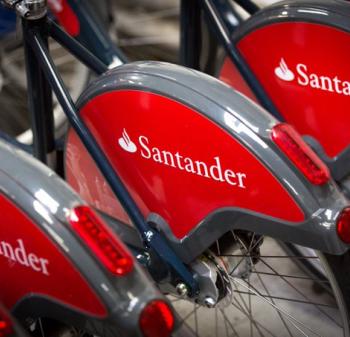 Who was involved?
Over 100 ZEN members have received Santander Cycles discount codes in 2020 so far.
3 Zero Emissions Network members told us about their experience redeeming the 50% off discount codes and using Santander Cycles for the first time.
Why did they get involved with the Zero Emissions Network?
The resident members contacted the network and requested a Santander Cycles 50% off annual membership discount code after seeing the offer advertised on twitter and in the Our East End newspaper. The Zero Emissions Network asked the 3 Tower Hamlets residents to join the network and fill out a travel survey. ZEN then sent the resident members a unique discount code that saves members £45 when they purchase Santander Cycles annual membership. 
How did it benefit the resident?
After purchasing Santander Cycles annual membership for half the normal price members had unlimited access to a bicycle for 12 months.  
One Tower Hamlets resident, Eve went for her first bike ride in 30 years after redeeming her 50% off discount code. She really enjoyed her first short bike ride using a Santander Cycle.
"I was a bit nervous but it went well. Hiring the bike through the app was easy. Found a quiet place (away from traffic!) to have a go. Had a few wobbles but I had a big smile on my face by the end. Bonus: I got to share smiles with a passerby who saw me and we had a chat and I shared why I was smiling. Lovely start to the day!" - Tower Hamlets resident
Another Tower Hamlets resident, Tabby said she felt a "wonderful sense of freedom" when she went out on a Santander bicycle for the first time. She purchased half price annual membership and used a Santander bike the same day.
"Getting the promotional code from Zero Emissions Network was easy, and I purchased my discounted membership via the Santander app and was able to use the bikes immediately. A fantastic scheme that will mean I will rarely need to use public transport and can get around the city much more easily (and quickly!) Thank you." - Tower Hamlets resident
Peter, a Tower Hamlets resident found "the registering process really easy and it only took 5 mins."