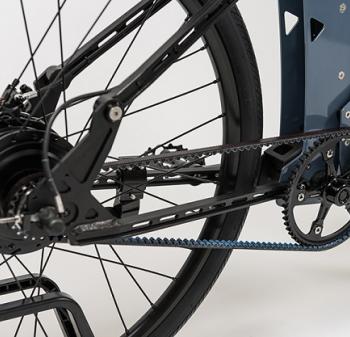 Who is Leo?
Leo is a delivery rider making food deliveries for Deliveroo and Stuart. He was travelling up to 80 miles and making 30 deliveries per day by petrol moped. He switched from moped to e-bike with help from the Zero Emissions Network.
Why did he make the switch?
Leo used a E-bike Switch subsidy to lease an e-bike from ETT Industries. He wanted to continue his delivery work, while getting some exercise and reducing his emissions. 
What were the benefits?
Leo has been using an e-bike for almost six months. He's saved a substantial amount of money on running costs and even managed to increase his earnings by almost doubling the number of deliveries completed each hour.
'E-bikes are awesome. They're effortless, mobile and efficient. The e-bike has saved me money on insurance and tax and helped me do more deliveries. I've saved thousands. I've gone from doing 4 deliveries per hour on a motorbike to 7 per hour on my e-bike. It's a massive upgrade. I would definitely recommend e-bikes for delivery riders.'